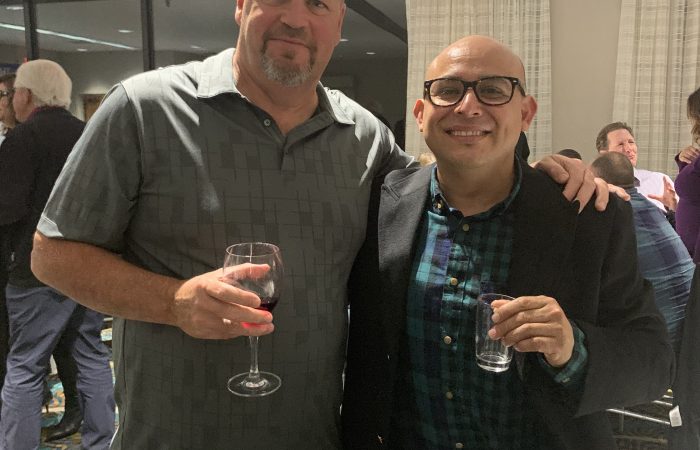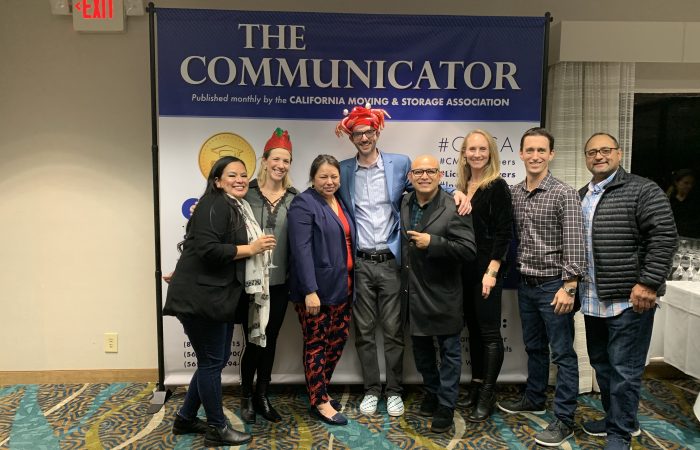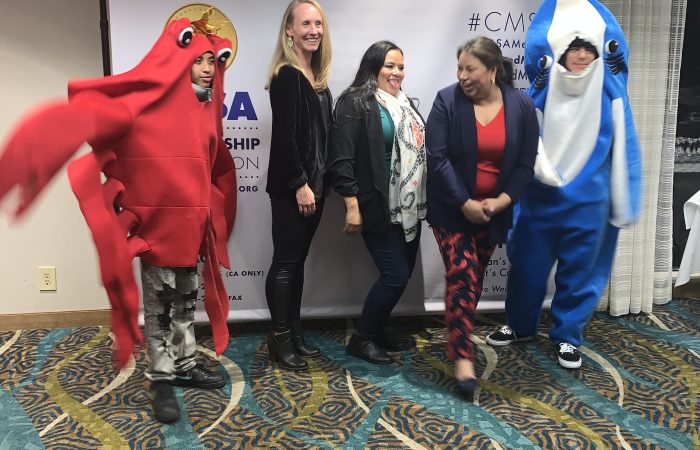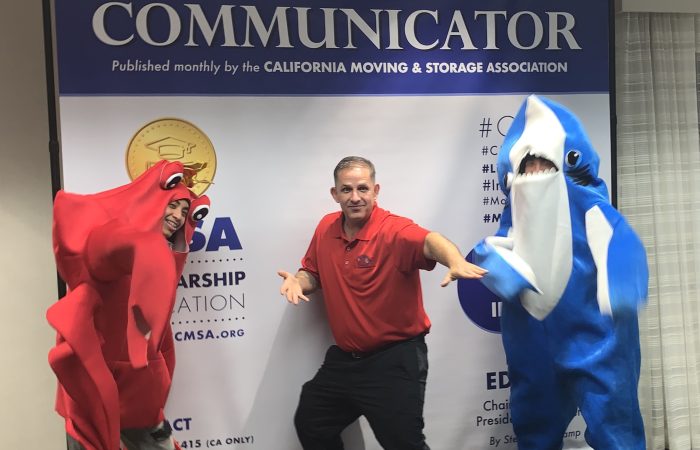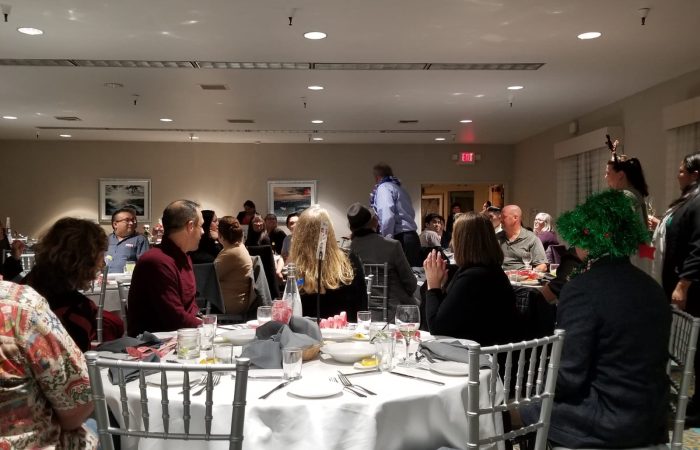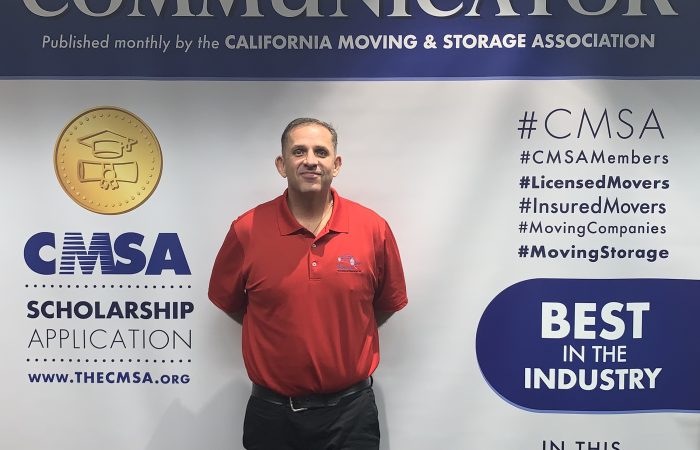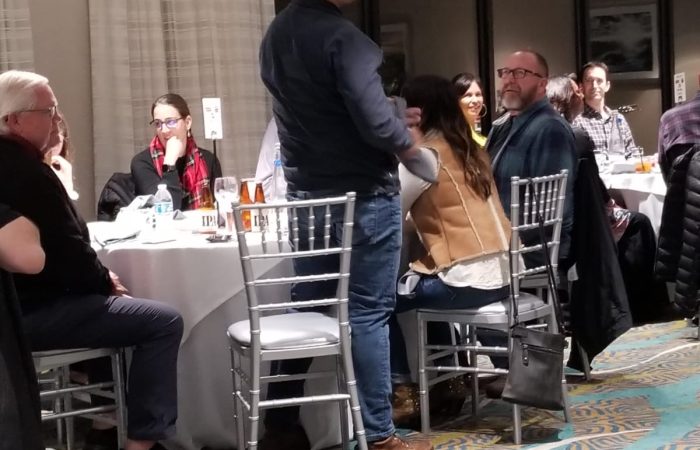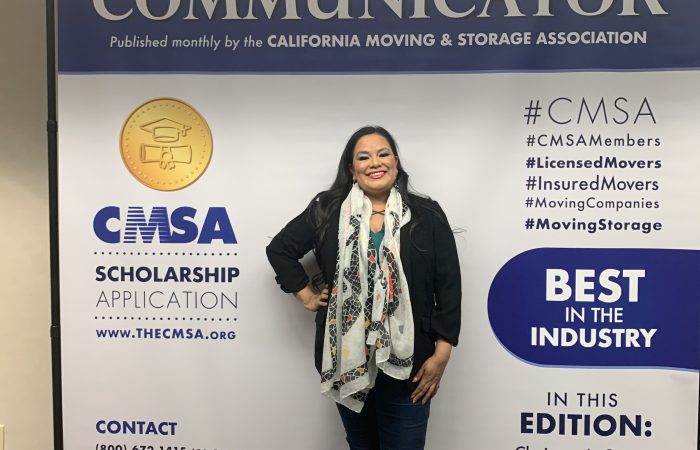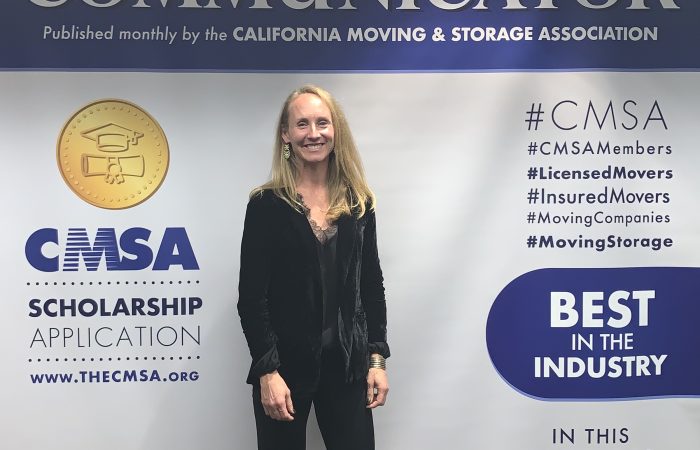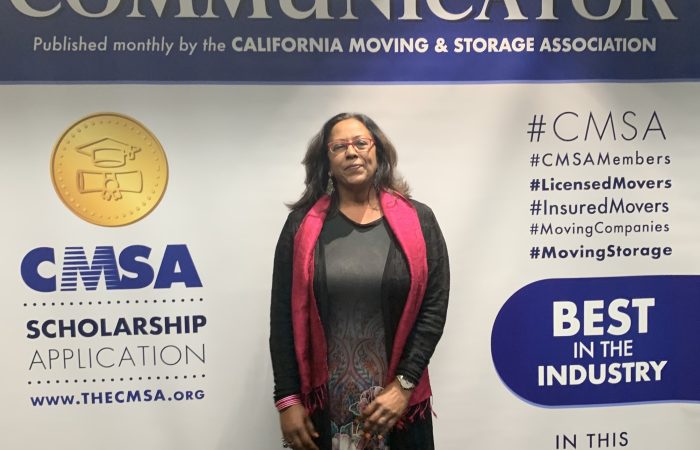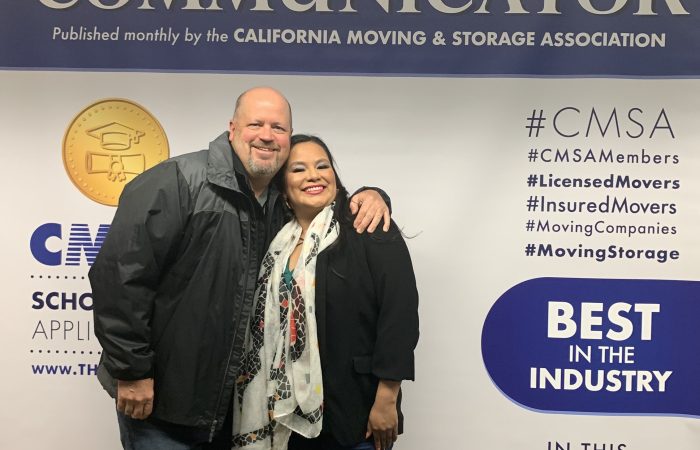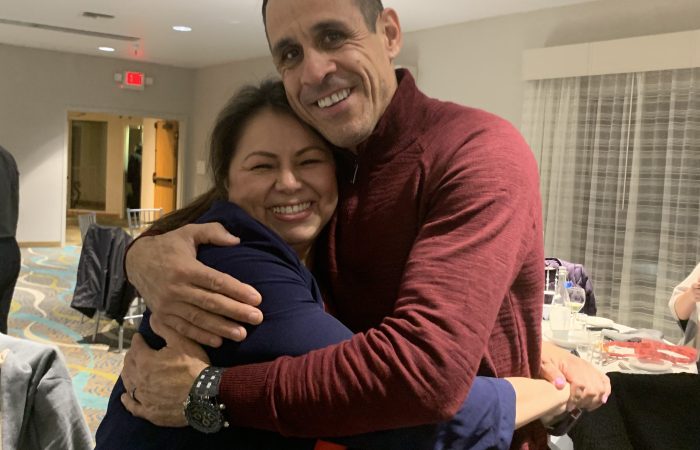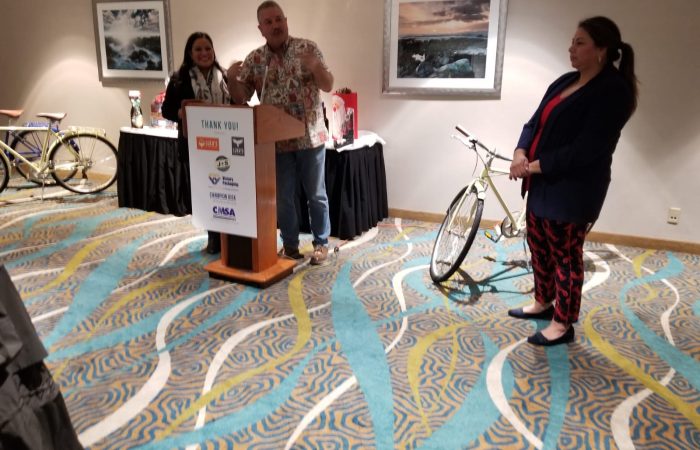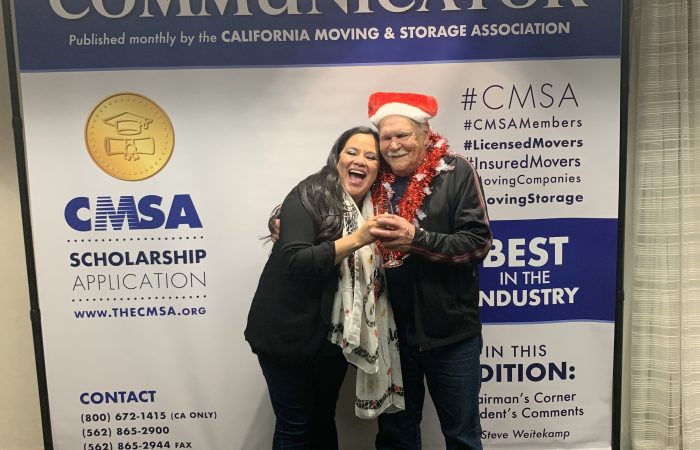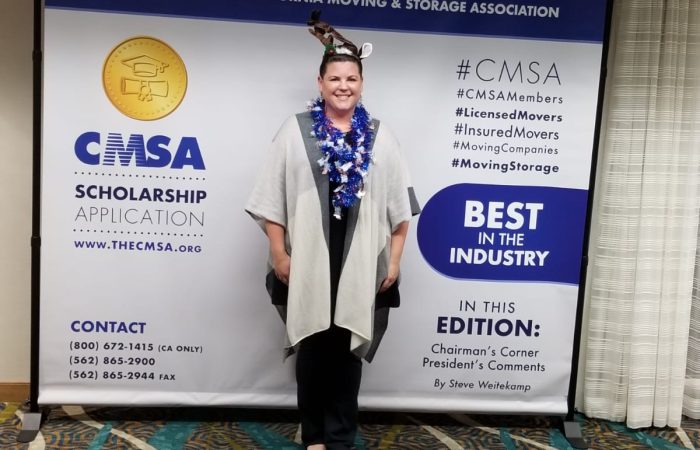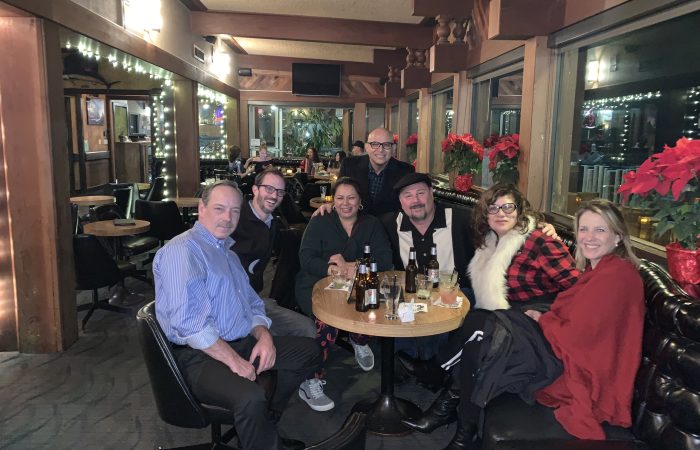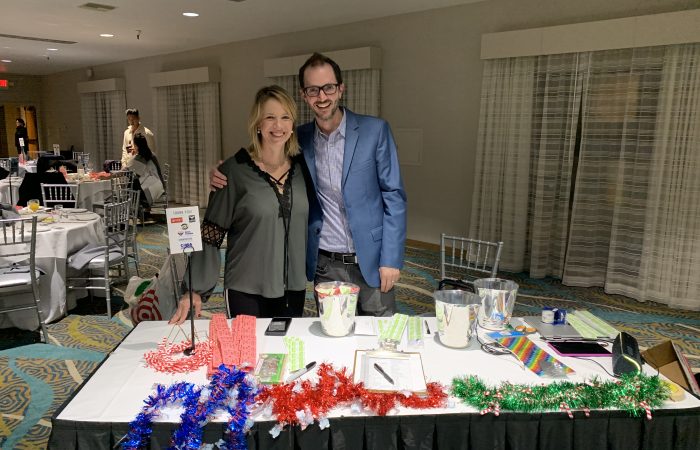 What a wonderful time it was having our fellow movers and associate members at the "Annual Holiday Dinner". The Northern Region Chapter of the California Moving and Storage Association hosted the event at Moonraker Restaurant in Pacifica, California. The restaurant is a San Mateo Peninsula favorite for their popular Sunday brunch with bottomless mimosas. Thank you to the staff and management of Moonraker for all their hard work and attentive service in making this a successful event. Guests enjoyed green salad, roasted Dungeness crab legs, garlic noodles and a delicious cheesecake. Their catering manager Tatiana Shands-Ballas really took care of us!
Huge thanks to Emily Thurston and Dennis Jenkins, of Lulu's Cyclery and Lulu's Hauling for their generous donation of three Manhattan bicycles. Year after year, these two businesses have been supporting our chapter not only by donating the grand prizes for our Annual Crab Dinner, but doing so with such a happy heart! Sadly, they were not able to attend as they were out in Portland, Oregon growing their moving business client base! Good luck on your expansion and thank you for showing your support!
We were delighted to have with us, the CMSA President Steve Weitekamp and his lovely wife Carmen. Thank you for joining us and showing your support. Also in attendance, we had our representatives to the Board of Directors John Chipman Jr. of Chipman Relocation and Karl Anderson of Anderson Bros. As usual, our first recognition was to the first person to RSVP, John Chipman Jr. received a festive hat and lei. The first person to pay for their dinner was Stephanie Anderson of Anderson Bros. We also recognized the first associate vendor to offer a sponsorship, and the festive hat and lei went to Ken Jordan of J & S Paper.
For the third year, chapter co-president Olga Garcia and I organized this event. It is always nerve racking to make a commitment with a venue, restaurant or caterer as you can't tell what the final headcount will be. The festive hat and lei is just a small token of appreciation to say "Thank you" for showing your support and being the first to do so! Congrats to the recipients!
This event could not have been possible without the support and work of Charlie Gonzalez, and of our special guests and volunteers Benjamin Weeda, a dynamic business coach and principal of Balanceo, based out of Denver, Colorado. Ben was my mentor while I attended and completed the Latino Business Action Network and Stanford Latino Entrepreneurship Initiative (SLEI) program. Also a volunteer with ties to SLEI, was my fellow alumna Yaeli Merenfeld, the owner and CEO of Annie's Bread Factory out of Miami, Florida. Annie's Bread is a producer of kosher and parve products and only uses natural ingredients, no additives or substitutes. Both Ben and Yaeli welcomed our guests and sold raffle tickets. They also helped us with the set up and take down of our banner and all festive decorations!
Huge thanks to the other two sponsors, John Kay of Victory Packaging and Casey Myers of Champion Risk & Insurance Services. Your sponsorship helped us cover some of the cost of the room! Speaking of the room, we held the event at the Lighthouse Hotel/Moonraker Restaurant "Farallon Room". This year, we unveiled a backdrop mimicking the cover of the monthly CMSA publication "The Communicator". Our cover featured a "Scholarship Application" seal to remind us all of the reason why we were in the room. Each year, from September to March, our local chapters organize events where we connect with other movers and vendors over some food and drinks, and raise money towards the charity and scholarship funds. The deadline to submit the completed scholarship application is February 5, 2019. Each year, our association awards $50,000 in undergraduate college and vocational education scholarships.
The grand prize winners of the Manhattan bicycles were Charlie Gonzalez (CG Moving), Chris and Patty Mayer of Macy's Movers won a beige Manhattan bicycle and Stephanie and Karl Anderson.
After the main event was over, we walked across the street to live music at another local favorite, Nick's Rockaway where they are famous for their crab sandwich and their strong adult drinks! Matt Hastings and his wife Tatiana, Mark Hildreth and his lovely girlfriend , Jacob Moreno and wife , Tim Dewitt, Chris and Patty Mayer, and the CG Moving gang were seen dancing and enjoying some pomegranate margaritas! Our next event is scheduled for January 15, 2020 at Agave Uptown, in Oakland, where upscale authentic Oaxacan (Mexican) cuisine is sure to make a fan out of you! Visit our chapter's website before the event to access the registration link!